Adult Driver Education
Resource Center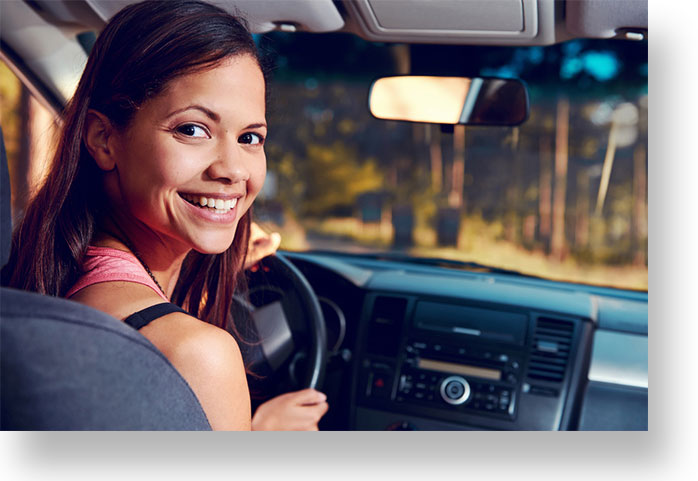 Our behind-the-wheel driver training is available to anyone for any particular need.  Express Driving School is here to help, whether you are a novice driver, foreign student or newcomer to the U.S. who wants to learn how to drive and to obtain your California driver license, or an experienced driver who just wants to brush up your driving skills.  Our instructors will provide you with private one-to-one driving lessons to ensure a safe and comfortable learning experience.
If you are over 18, and never been licensed, here are the steps to getting your California driver license:
Step 1: Learners' PERMIT
Visit a DMV office (make an Appointment(s) for faster service) with complete application form DL 44 (An original DL 44 form must be submitted. Copies will not be accepted.), your social security number (it will be verified with the Social Security Administration while you are in the office.), verification of your true name, birth date and legal presence.
Pay the application fee
Pass a vision exam
Pass a traffic laws and sign test. There are 36 questions on the test. You have three chances to pass.
You will then be issued a permit if you have never been licensed before. When you practice, you must have an accompanying adult who is 18 years of age or older, with a valid California driver license. This person must be close enough to you to take control of the vehicle if necessary. It is illegal for you to drive alone.
Step 2: Driver LICENSE
To take your driving test, you will need to:
Make a driving test Appointment(s) . (Driving tests are not given without an appointment.) You may also call 1–800–777–0133 between the hours of 8 a.m. and 5 p.m. Monday–Friday, to make a driving test appointment.
Provide proof of financial responsibility (Proof of Insurance)
You have three chances to pass the driving test. If you fail, you may practice for a while, and then make another appointment. There is no waiting period, but you must make an appointment. If you fail to successfully complete the driving test on the first attempt, you must pay a $6 fee for each additional driving test that is administered under an application for an original or renewal driver license.
We offer several services that can help you through this process:
6 Hours Driving Package
This driver's training lesson is a private one-on-one in car driving lesson with a DMV licensed driving instructor.  Your 6 hours consist of 3 days of behind-the-wheel training.  Every car used is fully insured, clean, and very reliable.  Our vehicles come equipped with dual controls and pass a yearly DMV safety inspection.  Your safety is our highest priority.
Individual Driving Lessons
For your convenience, we have single lessons (2 hour session) available for any particular need.  Whether your a novice driver, foreign student or newcomer to the U.S. who wants to learn how to drive and obtain your California driver's license, this package is for you!  We can even tailor this lesson to experienced drivers who want to just polish up their driving skills.